Festival
Internship in legal affairs at the UN International Court of Justice in The Hague
8 settembre 2016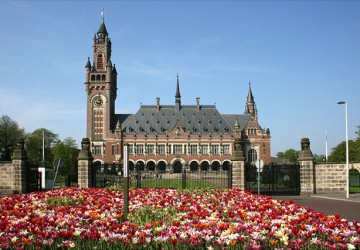 The ONU International Court of Justice in The Hague offers an intership in legal affairs whithin the core of the International residual Mechanism.
Organisation: The International Court of Justice, also known as the World Court, is the primary judicial branch of the United Nations (UN) and is seated in the Peace Palace in The Hague, Netherlands.The ad hoc functions of the Court are about settling legal disputes between Member States of the United Nations who have submitted to its jurisdiction. Furthermore, it provides the application and the interpretation of International Law and gives some advisory opinions about advanced legal affairs of the United Nations General Assembly, the United Nations Security Council or other specialised Institutions of the United Nations when authorised to act.
Where: The Hague, Netherlands
Open to: Young Students studying Law interested in working in the field of international justice
Duration: May vary from 3 to 6 months
Deadline: 13 March 2017
Job description: In the Office of the President interns will provide legal support with respect to a wide range of mandated residual functions, including conducting independent legal research, analyzing laws and policies, drafting and editing orders and decisions. Interns may also observe hearings and deliberations, attend meetings of the President with interlocutors inside and outside the presidential office, assist in the preparation of reports for the Security Council and UN General Assembly, and prepare drafts of speeches.
Qualifications: Candidates for legal internships in the Office of the President are required to be, at a minimum, in their final year of law school/university. If the candidate has already completed a four-year undergraduate university degree before commencing graduate legal studies, he or she must have completed at least one year of graduate legal studies by the time the internship commences. Applicants must be computer literate in standard software applications. English and French are the working languages of the MICT. Fluency in oral and written English and/or French is required. Knowledge of other languages – particularly Bosnian/Croatian/Serbian – is an asset. They must shows professionalism, communicative and teamwork competences.
Required documents: Unspecified
Wage: Unpaid
How to apply: To apply just click "Apply now" at the top or the bottom of the "offer" page
Relevant information: It's a full-time internship, Monday to Friday from 9:00 AM to 5:30 PM. The duration of the internship may vary from a minimum of three months to a maximum of six months, according to the needs of the office.
Useful links:
UN International Court of Justice
Helpful contacts:
Telephone: (+31) (0)70 302 23 23
For other similar opportunities please visit our website: www.carriereinternazionali.com