Festival
To dream big: the importance of English for an international career
31 ottobre 2017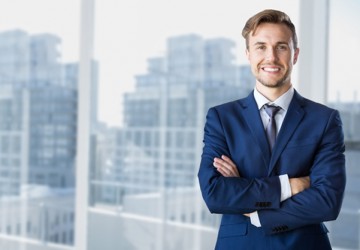 The world of work is increasingly globalized and competitive and for this reason it has become essential to specialize and update continuously your skills to follow this evolution. In this context, knowing foreign languages, especially English, can make the difference.

To be able to communicate in English can broaden your working horizons and open up new opportunities, including the possibility to take up a career abroad.

Maybe an international career has always been your dream or maybe you're thinking about a career in a multinational company, anyhow English is necessary for any professional field, both in Italy and abroad.

The knowledge of languages is like a good reference letter during your personal and professional journey. In fact, an increasing number of companies are evaluating the knowledge of English of the applicants, both during the curriculum reading and in the job interview. The companies pay more attention to candidates who have a language certification or an experience abroad, such as an internship or an Erasmus.

Why English?

English has now become the language of communication and innovation, especially in business, information and technology, just think about the world of startups. For this reason, English is the language that companies all over the world demand most also because it can be an advantage for the company itself, in fact it allows:

to broaden the horizons beyond the national market

to communicate with vendors and business partners

to improve relationships with foreign customers

to achieve competitive advantage in your market


In fact, there are many companies that decide to invest on English to grow and upgrade, providing funded training courses for their employees, also through tax breaks and benefits of joint inter-professional funds.


Even for your personal knowledge, knowing English is a basic requirement that cannot be missed in your curriculum. Not only because it allows you to face with more self confidence your job interviews but also allows you to be able to open yourself to the foreign market or move to other business locations.

Before leaving, it is better to look for an English course that matches your personal goals and to focus on the specific terminology that your business requires.

Never without a CV and cover letter in English

If you are looking for an international career you should be prepared: first of all, it is important to have aCV in English and update it when needed. Moreover, an interesting and incisive cover letter in English cannot be missed.

The CV is a way to present yourself and summarize your experience, it must be clear and well-structured but at the same time attractive and professional in order to capture the attention of the potential employer. In order to study and work abroad, it is usually necessary to have a language certification, which demonstrates your language skills before a job interview.

An English certification in fact can improve your CV, among the most requested certifications you can find IELTS, TOEFL, TOEIC and BULATS.

The cover letter, on the other hand, is a document attached to the CV or included in the body of the email that includes your CV. As its name suggests, it is used to present yourself to the potential employer or recruiter. It is a great opportunity to arouse curiosity and be considered, showing that you may be the person they are looking for.

It is important to remember that the cover letter should not be a repetition of the CV and it is better not to repeat informations that you have already written. Therefore present yourself and specify the reason why you have chosen to apply, then briefly summarize your experience emphasizing your strengths and the skills acquired previously, that possibly match with the required profile.

Without any doubt a well-structured presentation and curriculum are a good starting point.

To find work abroad the English you learned at school is not enough, but with a good language course you can deal with every work situation with confidence and determination in every country of the world. Make your dream come true by starting an English course and get ready to work abroad!