RomeMUN
Giovani nel Mondo offers free seats to Model United Nations worldwide
29 maggio 2018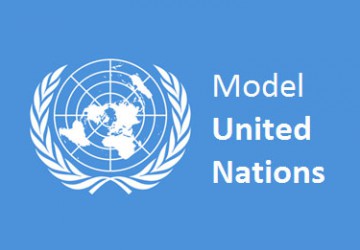 Are you a student of international relations, diplomacy, political science, law? Do you want to work within UN institutions in the future? Do you wish to start getting experience but don't know how? Make your first step and participate in Diplomatic simulations of the UN.

Model UNs are programmes geared towards teaching students the work of the United Nations. Participants act as delegates of the Member States as they replicate the debates and discussions held within actual UN committees. The goal of this experience-based program is to find common and effective solutions on the agenda topics through the approval and signing of resolutions.

On 2010 Giovani nel Mondo launched one of the biggest MUN in the world the Rome Model United Nations and established a network of partnerships with other Model UN's in the world so we are ready to invite you to participate in one of the following Model UN Projects:

· SAIMUN (Sub Saharan International Model United Nations 2nd July -6th July 2018) is a five-day international relations simulation for both high school and university/college students that is held annually at the United Nations Office in Nairobi (UNON), Gigiri.

· BIMUN (Babcock International Model United Nations 8th July - 13th July 2018) is a national initiative of young leaders to engage and energize young supporters around the work of the United Nations. It is the first Model United Nations in Nigeria organized by a private university and it is an internationally diverse Model United Nations Conference.

· SLMUN (Sri Lanka Model United Nations August 31st – September 2nd 2018) marks 11 years of SLMUN being the prime forum for youth around Sri Lanka to voice out their opinions, debate and formulate solutions for global issues. For 11 years, SLMUN has united youth around the Island and around South Asia to tackle global issues in a diplomatic perspective and come to solutions with compromise. Understanding the pivotal role youth play in the future of this world, our theme for SLMUN 2018 is 'Redefining Global Diplomacy' which is aimed at the future generations of world leaders to think out of the box and engage together in diplomatic efforts, to try and achieve what others before them have not: a better and safer world.

· IELMUN (31st August – 4th September 2018), is a Model United Nations conference for high school and university students, held in the 134-year-old high school, Istanbul (Erkek) Lisesi. IELMUN was the first and only conference to organize a trilingual conference (Turkish, German, English) in Turkey and one of the few in the world, in 2012, when our journey first began.

Please note, only ONE place is available for each project, that allows you to get Free conference fee and accommodation. The flight ticket and other costs are at your expense.

However, several places are reserved for our delegates with total fees at your personal expense.

In case of interest, please send an email with your updated cv at info@internationalcareersfestival.org and specify to which MUN you would like to participate.