Rome Press Game
We are looking for Rome Press Game Tutors 2018
18 settembre 2017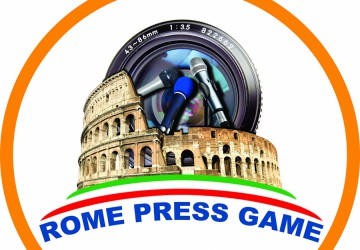 From the 23rd to the 27th of March you will have the opportunity to participate as a tutor at the Rome Press Game 2018 edition. This unique event organised by the Giovani nel Mondo Association will come alive during the International Careers Festival, annually located in Italy's magnificent capital.
As the first simulation in the world of its kind, the Rome Press Game rotates around the world of international journalism, offering young minds from all over the globe first hand experiences in news reporting, radio broadcasting and news writing.
So, if communication and journalism are your passion don't miss a chance to participate, becoming apart of the event. As a tutor it would be your responsibility to prepare the necessary teaching material for the participants, collaborate with the Program Project Director and Executive Director in preparation for the event, and last but not least guide and supervise one of the teams of participants
Institution: The Giovani nel Mondo Association is an independent, non-profit, non-denominational, and apolitical organization. The Association pursues educational and cultural goals at the national and international level. Its primary focus is assisting and accompanying youth and young adults, between eighteen and thirty years old, on their educational path and encouraging their professional, academic, and socio-cultural growth.
Position: Rome Press Game Tutors 2018
Description of the offer: We are searching for young individuals with some experience in the communication and journalism sector. You will be in charge of mentoring the participants during the four days of programmed activities focused on the most important spheres of journalism: web, radio, television and interpretation.
Here are the requirements:
-Previous experience in a similar simulation in Italy or abroad
-Previous in-depth knowledge of the English language (minimum level C1) as this will be the main language spoken during the whole event
-Knowledge of any of the following languages: French, Spanish, German, Russian, Arabic, Chinese.
-Good researching capacity
-Previous experiences a tutor/assistant
-Bachelor's degree, preferably in communication, languages, interpretation, letters, journalism and political sciences
-Preferably some knowledge of the WordPress and joo web platforms
Deadline: Apply now by sending us your CV at info@internationalcareersfestival.org, you have until the 8th of October 2017 after which we will proceed with selections.
If you want you can have an interview with the Programme Director Shanti Kodituwakku Hettiarachchilage, the 2nd of October at UNINT during the conference organised by Giovani nel Mondo
Where: Rome, International Careers Festival
When: From November 2017 to March 2018 (remotely, before the Festival, and at the Festival itself from the 23rd to the 27th of March)
Remuneration: Room and board during the Festival are guaranteed. Partial reimbursement of the train/plane ticket
Useful links
www.internationalcareersfestival.org
www.romebusinessgame.org
Contact information