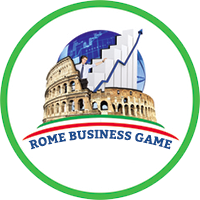 Rome Business Game
Preparation
PREPARATION
In order to provide students with a proper Festival experience, and to make sure everyone's experience is of a certain quality, the association organises a pre-conference preparation schedule.
Access to the online didactic materials (Business Game guide, guide of case studies and business partners, preparation videos);
Preparation webinars (4 meetings in the month of February 2020);
Access to the online forum to interact with tutors and other participants;
Support staff in order to best prepare the position paper.
Preparation is an important step in order to gain an in-depth understanding of the companies that will be present at the Business Game and to begin developing strategies. Some companies will present their case study in advance while others will present their case directly at the event. In the first situation the participants will receive a guide on the company and its case with all necessary data, statistics, and a market analysis. In the second, they will only receive information about the company.
The pre-conference webinars and meetings are not mandatory but are strongly recommended and included in the confrence fee.
The participants are followed and assisted both during the pre-event period and during the simulation itself by a team of tutors selected by GnM and by the committee of directors of the Business Game. The tutors are young professionals who are able to facilitate participation in the project thanks to their experience in the field or students who have previous experience in other similar projects and therefore are able to bring significant added value to the project.
In order to celebrate the 11th edition of the International Careers Festival, GnM has also organized a week of live pre-event training to be held from April, 17th to 23rd at the beautiful Costa Diadema cruise ship. The pre-event week is optional. For those wishing to join all the information is available in this section.
SCHOLARSHIPS AND AWARDS
The Rome Business Game offers 30 scholarships (total or partial) to be awarded to the most-deserving candidates.
Scholarship applicants will be judged according to their knowledge of the English language, their curriculum, and their written essay on the subject of international economics. The process will be completely online.
All those interested can apply through the www.internationalcareersfestival.org portal.
In order to foster the professional growth of participants, GnM awards its best participants with a range of international opportunities each year. These are internships or stages with companies, collaborating with relevant international institutions, scholarships or professional development with the association are the opportunities offered as prizes for our participants. All partners of the Rome Business Game are committed to interview the members of the winning team of their challenge and eventually select one or more members for an internship position.
TO APPLY CLICK HERE
FOR MORE INFO ABOUT THE APPLICATION PROCEDURES-FEES AND SCHOLARSHIPS CLICK HERE