It's not possible to enroll in this year's projects anymore. You can still create an account and you will be informed when you'll be able to enroll in next year's projects.
It is not yet possible to submit enrollment for this year's project. It is however possible to create an account and receive a notification when it'll be possible to enroll.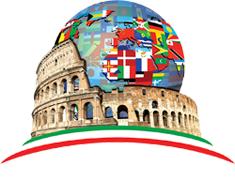 Welcome
to the Festival application portal
Here you can apply for the following project:
Rome Model United Nations, Rome Business Game, Rome Press Game
and (only for students based in Italy) International Career Course.