Festival
Chairs and tutors for the International Careers Festival, APPLY NOW!
31 maggio 2016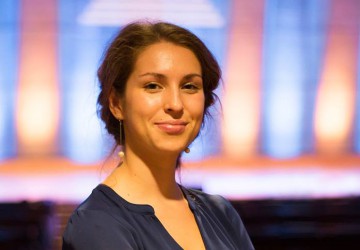 Giovani nel Mondo association is looking for young people to join the International Careers Festival staff, the only event in Italy dedicated to youth, employment, and internationalization which will take place in March 2017 in Rome.
WHO WE ARE: Giovani nel Mondo (GnM) is a non for profit association born to give a forum to youth and their ideas. The Association pursues social and cultural goals both at national and international levels; GnM members are mainly students or recent graduates from 18 to 30 years old who ask the association for support on their path of personal and professional development. Giovani nel Mondo created the famous portal www.carriereinternazionali.com, and last year launched the first edition of the International Careers Festival: RomeMUN, Rome Business Game, Rome Press Game, International Careers Course and the International Careers Fair are the main activities of the Festival.
OPEN POSITION: Chair and Director for RomeMUN- Tutor for the Rome Business Game or Rome Press Game or International Careers Course.
WHEN: From September 2016 to March 2017- 4 hours per week.
DEADLINE: June 30th 2016.
REQUISITES: being a college-level student, being a recent graduates or PhD students or young researcher. Communication skills, organizational skills, creativity, previous international experiences. For chair and director positions for the RomeMUN it is essential to be fluent in English and to have participated to many MUNs before. For the position of tutor for Press Game- Business Game or International Careers Course it is essential to hav previous experience to the following sectors: journalism and communination (Press)- economics-marketing (Business); training sector or NGO (Course).
BENEFITS: Free participation to the Festival-Free accommodation and meals and partial reimbursement of the flight-train ticket to come to Rome- opportunity to join other International events.
HOW TO APPLY: Please fill in this google drive and specify chair or tutor and the project you are more interested in, for more info please write an email to info@giovaninelmondo.org