RomeMUN
New partnership between RomeMUN and MUN Finder
21 ottobre 2016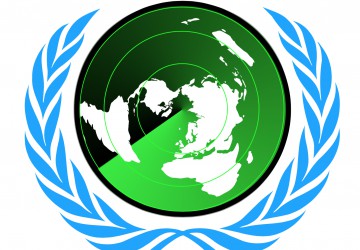 Giovani nel Mondo Association is glad to inform you that Rome MUN is officially partnering with MUN FINDER, one of the top websites for everything MUN related.
If you are willing to travel and get in touch with some different socio-economic and institutional realities, if you want compete with delegates from all around the world and to have an international experience, well if you are looking for a MUN, the website MUN FINDER might do the trick.
We are talking about a website founded with the aim to offer all MUNers the possibility to explore the Model world, to consider programs and conditions and to directly contact the main organizer of the event. Whether you are a MUNer who is looking for the perfect MUN or you are willing to promote the Model of your own country, visit http://munfinder.com/ and follow the instructions.
Let's discover the RomeMUN and the other projects of the International Careers Festival, which will take place in Rome from 11th to 14th March 2017, on http://www.internationalcareersfestival.org/static/3/festival/international-careers-festival and join our International Careers on Tour! Find the nearest stop to your city by clicking http://www.internationalcareersfestival.org/static/3/festival/international-careers-festival and fill out our online form https://goo.gl/forms/ZjvEWMm4sp0dKrlZ2

CONTACT AND INFORMATION
Giovani nel Mondo Association
Via Policarpo Petrocchi 10
00137 Roma – Italia
0689019538
info@giovaninelmondo.org
info@internationalcareersfestival.org
PRESS OFFICE
Valentina Candidi
v.candidi@internationalcareersfestival.org